Our remote monitoring and management (RMM) platform monitors the security and stability of your network continuously so you can experience maximum network uptime, increase your efficiency and focus on your core business. Benefits include: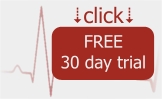 Managed services ensure your IT network and assets remain operational for a pre-established monthly fee, allowing you to avoid unexpected expenses and reducing your overall IT costs. With our RMM solution, maintenance and support services are performed without disrupting your employee's workflow. Spend less time on IT concerns, and more time nurturing your customers and growing your business. Implementing our customized reporting provides complete visibility into your network health and IT assets, allowing for accurate budgeting of IT expenses. This complete solution also allows you to immediately identify problems when they occur and swiftly implement a resolution.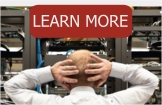 We can handle all recurring maintenance tasks so you don't have to, including Software updates, data backups, and anti-malware updates to ensure your devices are properly updated and maintained at all times. Don't leave your network health and data up to chance. Put it in the hands of a powerful and proven group of software tools which allow you to be PROACTIVE and not REACTIVE addressing your most critical business issues. Our RMM platform allows you 24/7 portal access so you can view the status of your company's tickets. All system maintenance is performed during off-peak hours to minimize disruptions to your daily work routine.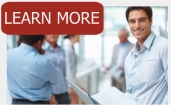 For more information, click this link to the right to view a more in-depth layout of what RMM is, and what it can do for your business.
Contact us today for an analysis of your IT infrastructure and to determine which services are right for your business.